Job Openings at
Variant OTR Teams
About Variant OTR Teams
We're Reengineering Trucking. For Good.
Without truck drivers, there is no trucking. But our industry treats these hardworking professionals like expendable resources. We're out to change that. Permanently. And for the better.
We are a trucking company built for one purpose: to make drivers' lives better. And we are. Our driver turnover is 1/5 the industry average because driving for Variant is a completely different experience.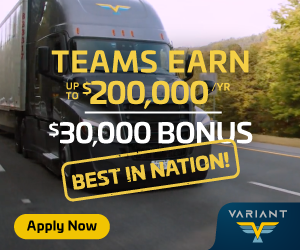 Apply Now